Gearbox: This requires careful scrutiny. At motorway speeds and in reverse, listen for noises and creaking. Inspect the transfer case at the rear for oil leaks. Make sure gearchanges are positive and the clutch isn't slipping.
Steering, suspension and brakes: Check the condition of the hydraulic steering pipework and connections. The steering itself should be reasonably direct and precise. On the road, the ride should be soft and car-like, but expect some rattles and looseness from worn bushes and track-rod ends, which should be picked up by an MOT test. Pre-2001 Freelanders have front discs and rear drums and later ones discs all-round. Either way, check the car pulls up straight and that discs and calipers are in good condition. Don't trust the handbrake on post-1997 cars.
Electrics: There's quite a bit of new tech, so check there are no warning lights showing for the ABS, hill descent and traction control systems. If they're illuminated, suspect sensor issues or, more expensive, a problem with the four-wheel drive system. The electric windows can fail, especially the one in the tailgate. If you can be bothered, the air-con will likely need regassing.
Interior: Don't expect this to be in the first flush, but having established that the windows go up and down and the central locking works, be on the lookout for unsightly damage, such as a cracked dashboard, ripped upholstery or a leaking sunroof, which can cause electrical problems.
Body: Corrosion shouldn't be an issue even at this age. Instead, check the underside, sills, front and rear overhangs and driveshafts for damage caused by overly ambitious off-roading.
Also worth knowing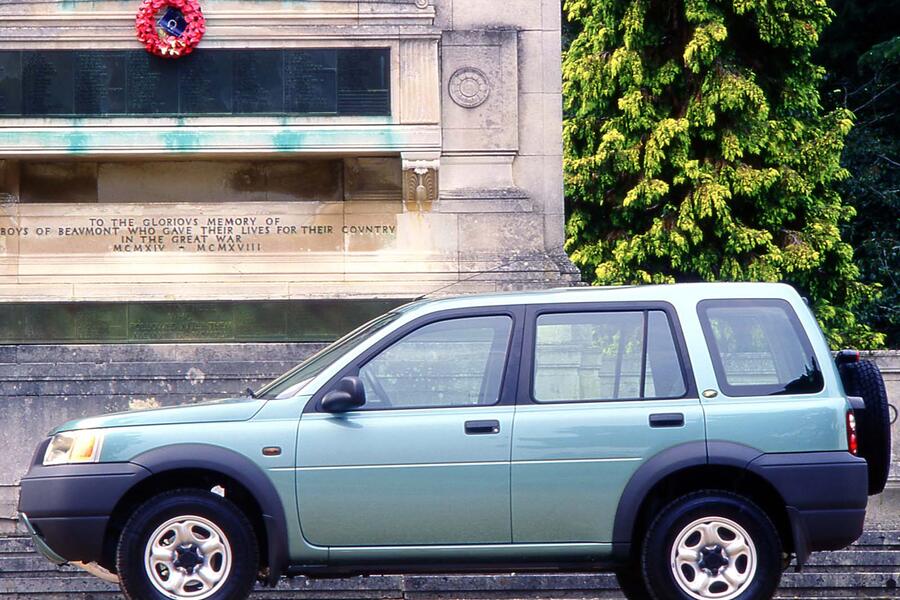 The Freelander has a so-called viscous coupling unit (VCU) that's meant to transfer power to the rear wheels when the fronts begin to slip.
Unfortunately, with age, the viscous fluid can become thick and the unit unresponsive. Rather than replace it, some owners just disconnect or even remove the propshaft and live with front-wheel drive. Check that the propshaft is present, connected and transferring drive as it should.