What I like most is that they weren't shoved into a touchscreen in the first place. Other touchpoints have, like the seats, been given padded leather. It's not uniformly successful, but it's a notable lift over the standard Jimny and for the most part first-rate.
The rear cabin is trimmed well and there's a new double-DIN Alpine head unit with phone mirroring. And there are additional measures to reduce noise inside. There isn't a conventional new car on sale that's bad at long journeys, but the regular Jimny is one of the worse ones, and these mods lift it a fair few positions. 
Still, chassis alterations and more soundproofing or not, you're not going to turn a rufty-tufty 4×4 into an Audi Q7. It's still a tiny off-roader.
The driving position is tall and visibility is great. It's dead easy to place the edges of the car, but given that it's only 3.6m long, it wouldn't be a disaster if you couldn't. The control weights are light, the gearbox is vague and the steering is a yawning 3.9 turns between locks, and you have to get acclimatised to all that before setting off.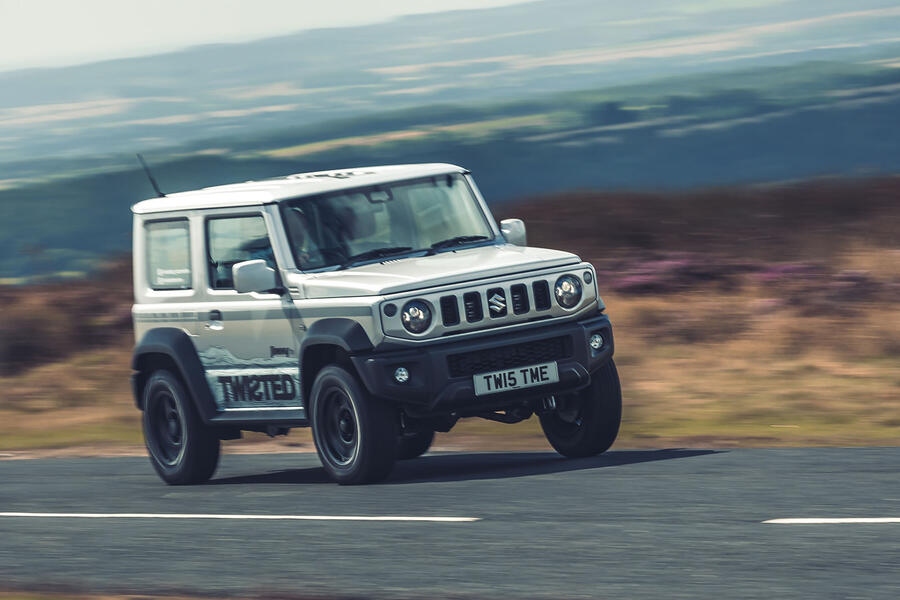 The route I take for testing and pictures is one that we have driven hundreds of times. These parts of North Yorkshire are some of the prettiest parts of the country, with some great roads too. It's not well served for green lanes (byways), but given the fragility and uniqueness of the heathland, that's to be expected.