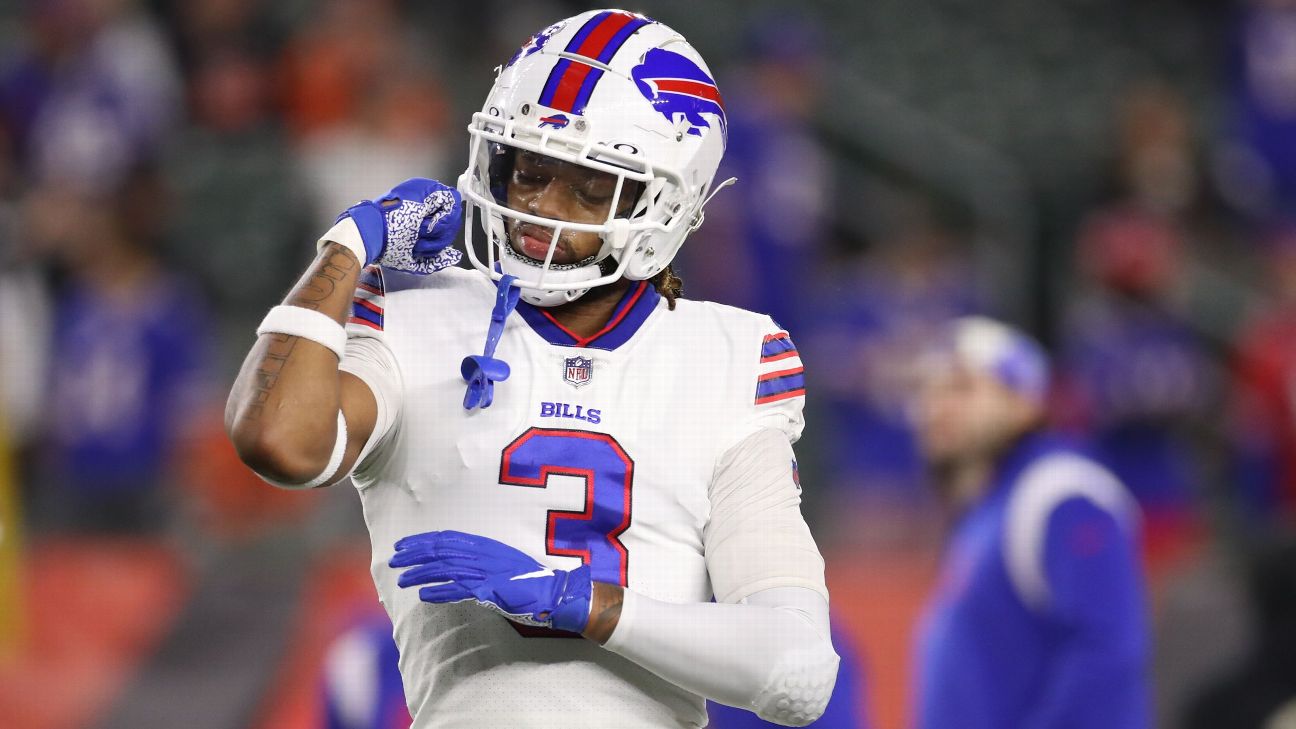 Buffalo Bills safety Damar Hamlin is not expected to be active for Monday night's season opener against the New York Jets, sources told ESPN's Adam Schefter and Robert Griffin III.
Hamlin is continuing his journey back from suffering cardiac arrest on Jan. 2 during a regular-season game against the Cincinnati Bengals. He played in all three of Buffalo's preseason games and made the Bills' 53-man roster as a backup safety and special teams player.
Hamlin, 25, has been a full participant with the team since early June during OTAs. He started 13 games last season in place of safety Micah Hyde, who missed the rest of the season after a neck injury in Week 2.