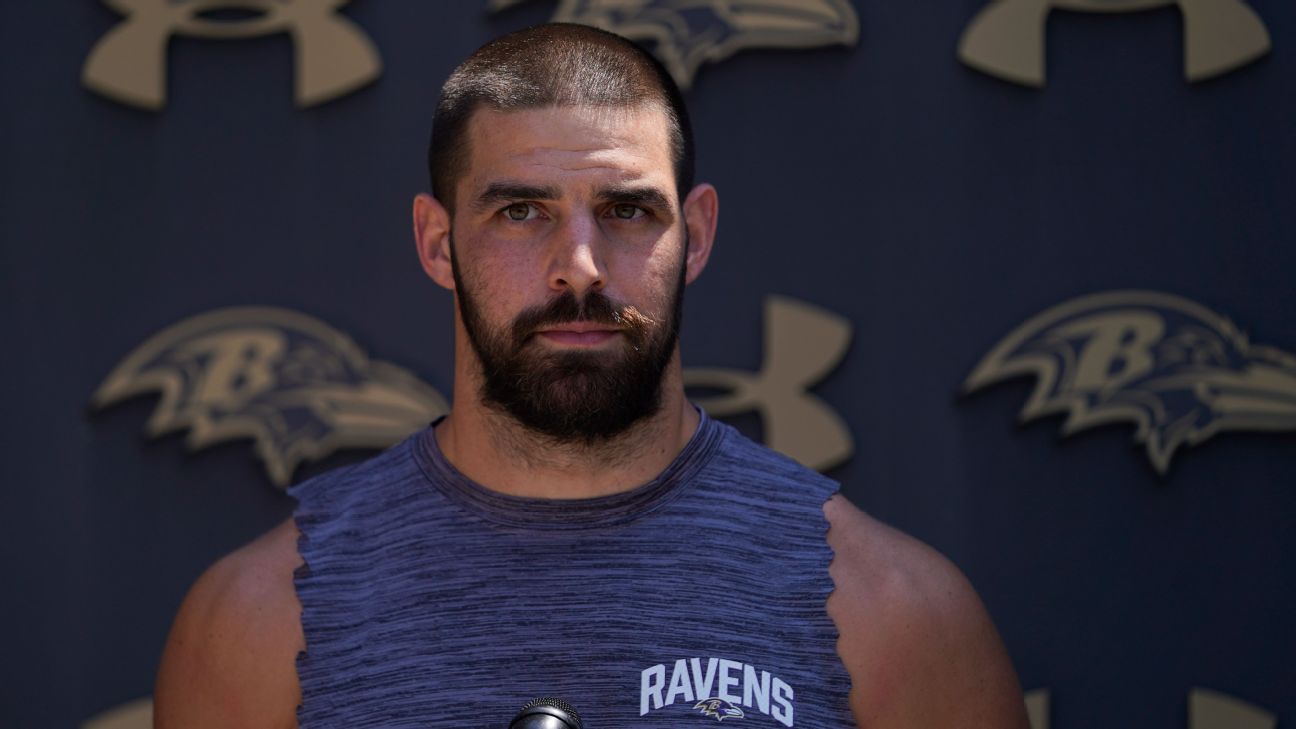 BALTIMORE — For only the second time in his six-year NFL career, Pro Bowl tight end Mark Andrews will miss a game due to injury.
Andrews was ruled out of the Baltimore Ravens' season opener against the Houston Texans on Sunday with a quad injury. He had been listed as questionable after being limited all week in practice.
The only other time Andrews was sidelined with an injury was Week 9 of last season, when he was inactive with shoulder and knee injuries in Baltimore's 27-13 win at New Orleans.
Isaiah Likely, a 2022 fourth-round pick, will start in Andrews' place. In two games when Andrews was sidelined last year (he was rested in Week 18), Likely totaled nine catches for 127 yards and one touchdown.
The Ravens hope sitting Andrews in Week 1 will allow him to play in next Sunday's game at the Cincinnati Bengals, the two-time defending AFC North champions. Andrews has been quarterback Lamar Jackson's go-to target since they were both selected by the Ravens in the 2018 draft. Andrews has caught 242 passes from Jackson for 3,195 yards and 27 touchdowns over those five seasons.
Last month, Andrews sustained a quad injury that caused him to miss six straight practices. He returned to the field Wednesday but didn't finish practices Wednesday and Thursday.
Andrews was noncommittal Thursday when asked whether he would play against the Texans, saying the injury was "tricky" and "God willing, I'll be out there."
Before last season, Andrews missed one game in 2019 for rest ahead of the playoffs and two in 2020 after testing positive for COVID-19.
Andrews becomes the second high-profile tight end to sit out Week 1. On Thursday night, Travis Kelce missed the Kansas City Chiefs' opener with a knee injury.