The interior is more subtly differentiated from the Mach-E GT, with bespoke elements limited to white accents throughout to match the wheels, Mach-E Rally badging and sports seats.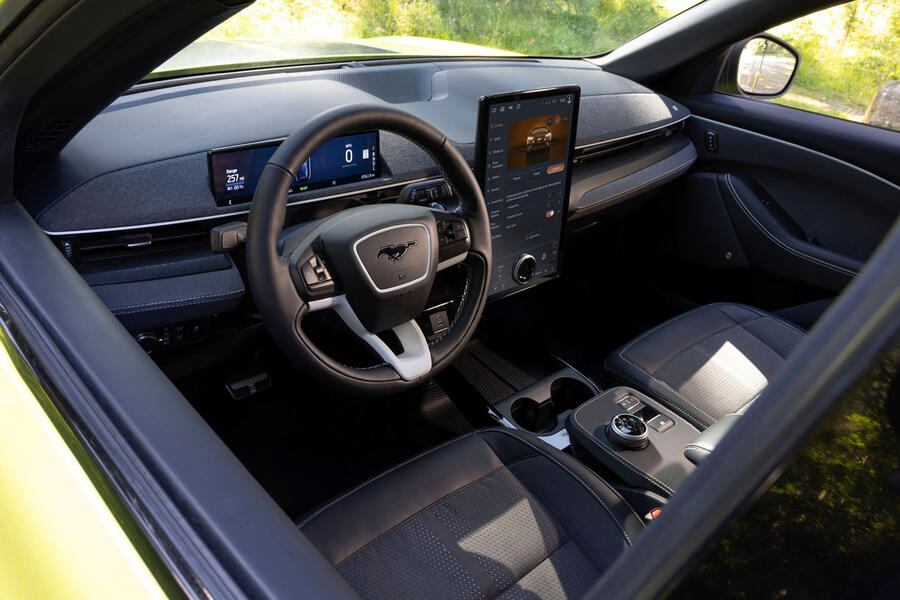 Darren Palmer, who heads up Ford's EV programmes, told Autocar the original idea for the Rally came from a rallycross enthusiast in Ford's new Always On team – created to constantly monitor feedback from customers and social media, which informs the development of over-the-air software updates and model-line additions.
"One of them does rallycross and he seeded the idea: 'Hey, we have heritage in this car. What if we do a rallycross version, because it fits with what we've done in the past?'.
"Our attitude is: if you've got an idea, bring it forward and try it out. So they created a model for the car with pure passion. They put the wheels on and lifted it. They styled what it could be. We gave them the freedom to make it.
"And the minute I showed that model to our leadership, they said: 'It fits so well with what we've done in the past and what people might love'."
Palmer explained that the project reached fruition quicker than is often expected because it was one of Ford's "go-fast" programmes, meaning the period from conception to unveiling was only around 18 months. "It was crazy fast," he said.