He explained that traditionally, a GT's proportions have been determined by "how many cylinders are under the bonnet", giving "a long, powerful [nose] and a tight cabin at the rear".
By breaking from these conventions, the Emeya "subconsciously tells you this is an electrified product", said Payne. "It physically can't have a big V8 under the hood, because we didn't have space for it".
Aside from its sleeker silhouette, the Emeya bears a strong resemblance to the larger Eletre. This is "wholly deliberate", said Payne, as Lotus aims to restructure its brand image around more practical, daily-usable EVs – against the backdrop of its heritage of building uncompromising sports cars.
Payne said: "Eletre is the biggest stretch for the traditional Lotus customer. Looking at where we've gone, we had to try very hard to put as much sports car DNA into that product as possible. Bearing in mind its size and proportion, for some people, that's a stretch. I think, in the design team's eyes, there are an awful lot of features on that car that really sell it as the hypercar of SUVs.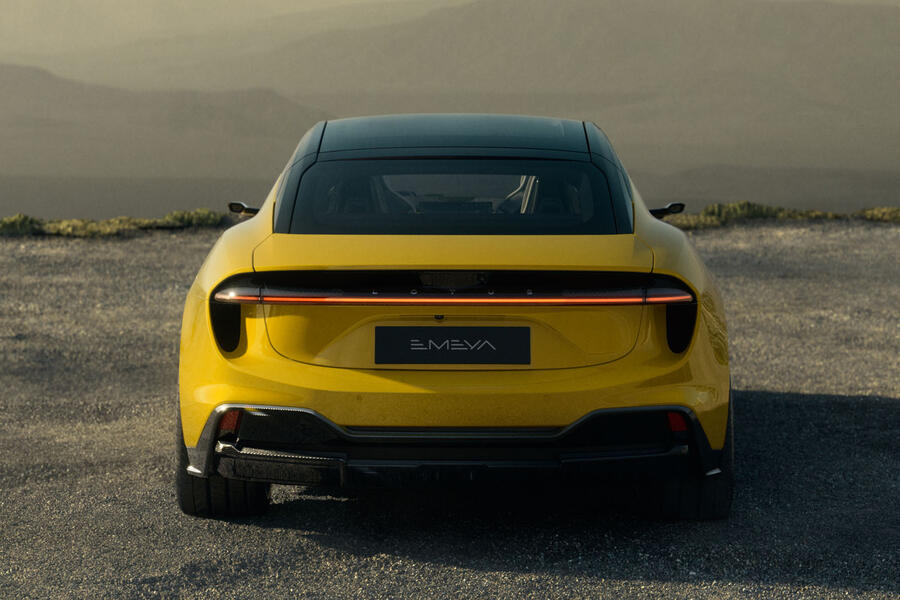 "Coming on to Emeya, we want to continue that. We're quite mindful that Lotus needs to build an identity that makes sense and we have a properly joined-up aesthetic from the sports cars to the lifestyle product, so it looks like one complete range. At the minute, obviously, that's in mid-process."