Additionally, the Concept CLA Class receives bi-directional charging capability, hinting the production version will be able to perform vehicle-to-home (V2H), vehicle-to-grid (V2G) and vehicle-to-appliance (V2A) tasks.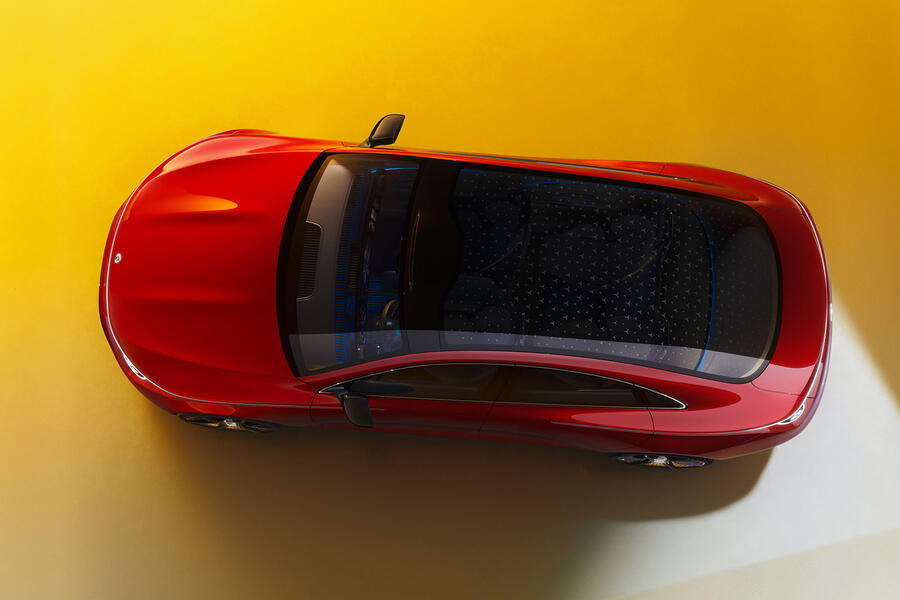 The new dedicated electric car platform, electric motor and battery, a combination first previewed by the Mercedes Vision EQXX concept car, provides the Concept CLA Class with what Mercedes's chief technology officer Markus Schäfer describes as "phenomenal efficiency".
Mounted within the rear axle assembly, the electric motor and transmission are integrated into one unit weighing less than 110kg, and feature a silicon-carbide inverter that is claimed to contribute to energy efficiency of up to 93% from battery to wheel at a constant cruising speed. This compares to the 89% efficiency of today's EQA.
In pure-electric guise, the most efficient CLA is claimed to achieve average energy consumption of 5.2 mi/kWh on the WLTP test cycle, giving it a range of up to 466 miles.
The rear-wheel drive Tesla Model 3 Long Range, by comparison, receives an 82kWh battery and possesses a claimed WLTP range of 382 miles.