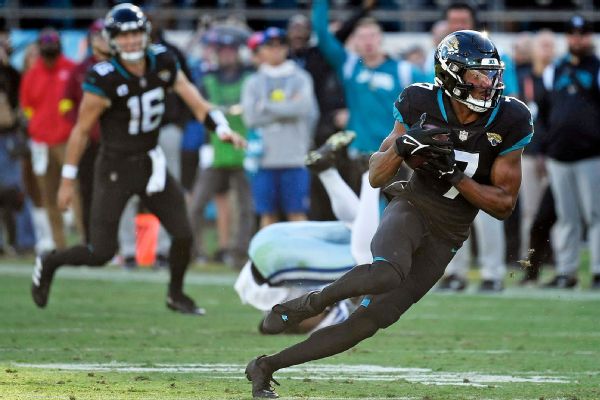 JACKSONVILLE, Fla. — Jacksonville Jaguars receiver Zay Jones was arrested on a misdemeanor domestic battery charge Monday, according to jail records.
Jones was arrested by the Jacksonville Sheriff's Office and booked into the Duval County Jail at 6:03 p.m. ET on a charge of domestic battery causing bodily harm, a first-degree misdemeanor. His first court appearance is scheduled for 9 a.m. Tuesday.
The Jaguars issued a statement Monday evening that said: "We are aware of the situation and are in the midst of gathering information. We will have no further comment at this time."
Jones has missed six games — including the past four — this season because of a right knee injury. He has five catches for 55 yards and two touchdowns in three games.