There had been a good deal of scepticism about and snorting at the slow uptake of cars from the mainstream media, so we were delighted to reproduce a positive review from The Daily News.
"I have always regarded the steering as the most troublesome detail of motor vehicles. Nothing could possibly have been more satisfactory from beginning to end in this respect," it read. "Our Pegasus took all the steeps without turning a hair, though at not much more than walking pace."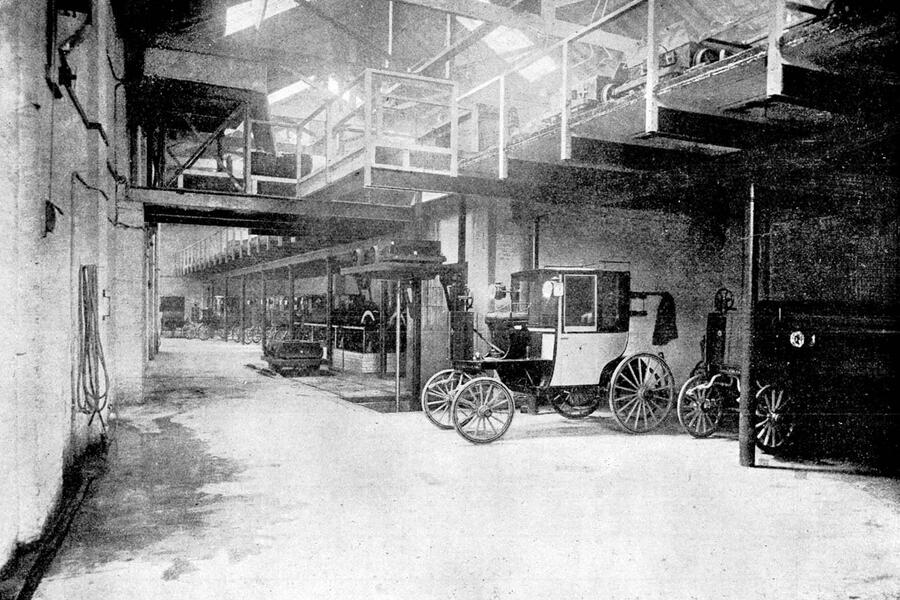 However, it wasn't perfect: "The cab weighs [about 1500kg, half due to the battery], and for such a weight [on gravel], the wheels look to be hardly broad enough. They sunk halfway to their axles, and the full power of the machine could hardly get them through. We had not gone far when Pegasus began to betray a perverse determination to take to the grass. The brake had somehow come to grief in that struggle."
The reporter also relayed the great fascination that the EV aroused – a crowd surrounded it everywhere it went and kids often tried to climb onto it – as well as derision, jibes and even anger from many, worried as they were about the future job prospects of cabbies and men who worked with the horses.
In fact, the London Cab Trade Council "urged all cab drivers, in the interests of the cab industry, to discourage any further development of public vehicles driven by motive power", also claiming the "public would not look in favour upon these electric cabs" – prompting Bersey to pen a letter refuting all their criticisms.