New images of a Grandland spotted testing in Germany reveal that it's a similar proposition to the current car, with family-friendly proportions and a sloping roofline.
The front end's 'Vizor' design appears to have evolved to match the flush design on the Astra.
Visible on this prototype is a new interpretation of the 'Compass' motif from Vauxhall's agenda-setting Experimental concept, with north and south represented by creases in the bonnet and bumper and east and west formed by the LED daytime running lights.
The Grandland will be produced in Eisenach, Germany, following a €130 million (£110 million) investment to prepare the Opel factory there to build electric cars.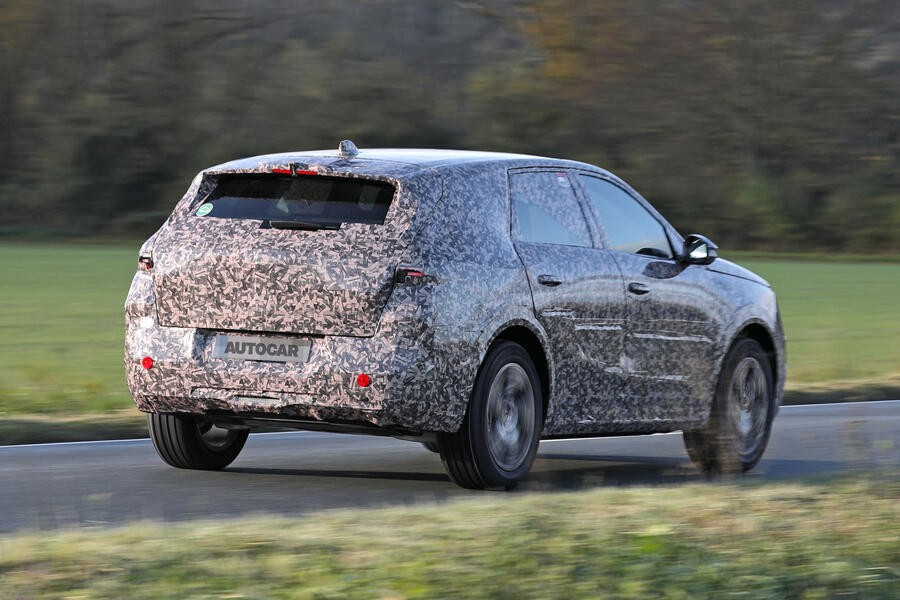 STLA Medium will be one of two architectures used for future electric models, Opel and Vauxhall CEO Florian Huettl confirmed at September's Munich motor show.
He also hinted that the Grandland – as well as the smaller Crossland – might get a new name.
The new Grandland is expected to arrive in late 2024, seven years after the original model was launched and three years after it was facelifted.