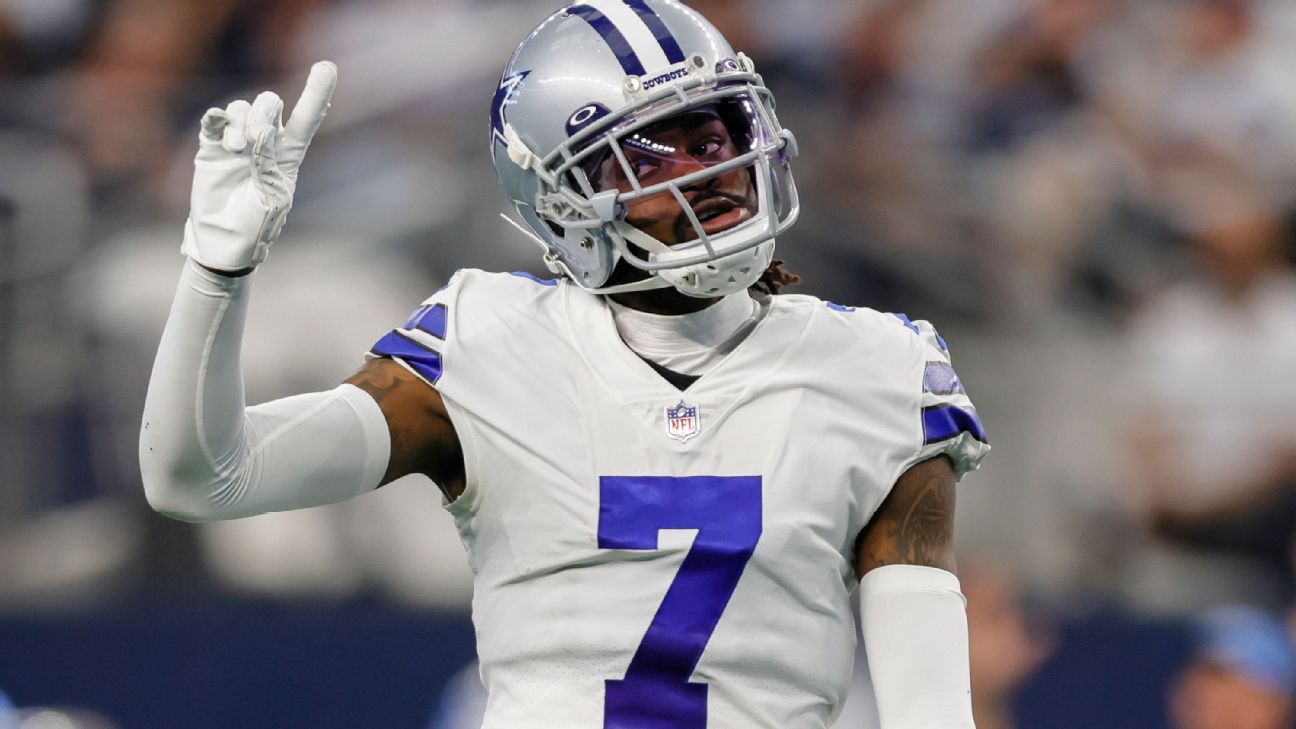 FRISCO, Texas — Dallas Cowboys star cornerback Trevon Diggs left Thursday's practice because of an injury to his left knee.
Diggs suffered the injury during a 1-on-1 drill and was briefly spotted inside The Star on crutches, sources told ESPN. He was scheduled to have an MRI to determine the severity of the injury, according to sources.
"Some of you saw him leaving the field, so prayers to him," Cowboys quarterback Dak Prescott said. "Simple as that."
Diggs signed a five-year, $97 million contract extension with the Cowboys during training camp — a deal that included a $21.25 million signing bonus and $42.3 million guaranteed. After missing four games with a foot injury in 2020, Diggs has missed just one game in each of the last two years.
In the first two games of the season, Diggs, a Pro Bowl selection each of the last two years, has forced a fumble, intercepted a pass and has three pass breakups while being credited with six tackles for what is currently the No. 1 ranked defense in yards and points per game.
If Diggs has to miss games, the Cowboys can move DaRon Bland to outside cornerback opposite Stephon Gilmore with Jourdan Lewis taking over in the slot. Last week, Lewis played in his first game since suffering a serious foot injury last October, seeing 10 snaps of action. Bland led the Cowboys with five interceptions last season and also returned an interception for a touchdown in the season-opening win against the New York Giants.
The Cowboys also have Noah Igbinoghene, a former first-round pick of the Miami Dolphins who they acquired at the start of the month in a trade, and rookie Eric Scott at cornerback. Nahshon Wright is on injured reserve with an ankle injury and can return to game action in Week 5.